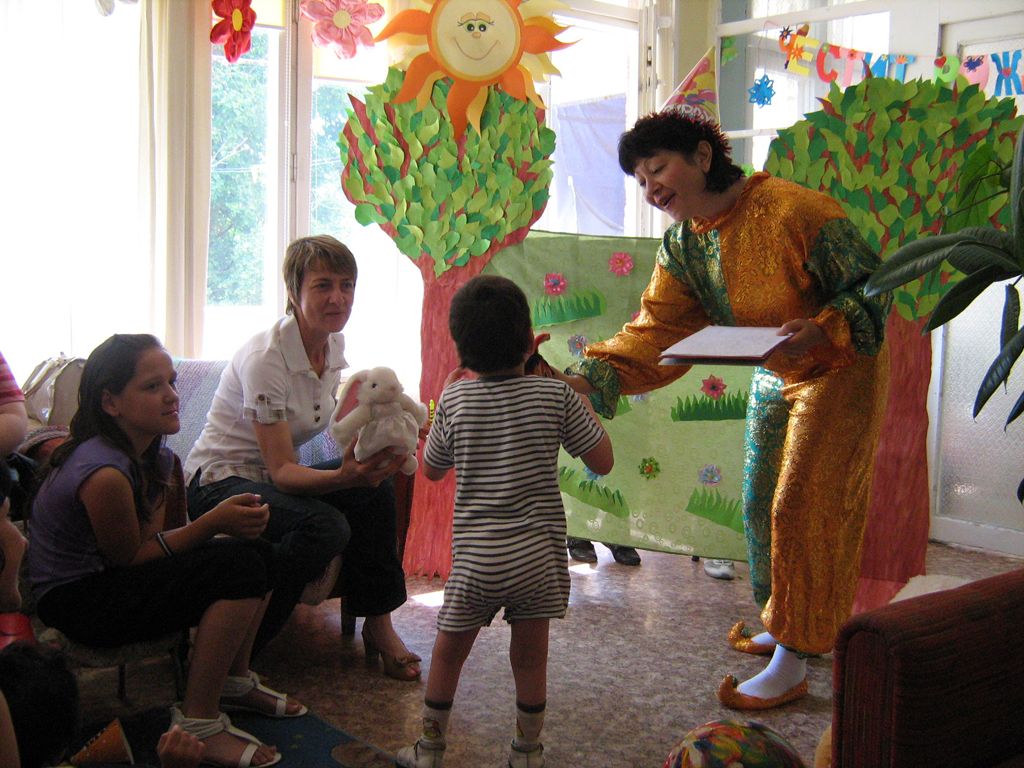 In Nursery Home "Mother and Child" Shumen, Department for chronically ill children, sector Malformations, we celebrated the birthdays of the children born in April and May. For all the kids there was a puppet theater and a clown show. As is clear, the birthday part did not go without a large cake with candles and many gifts that excited the children.
This day will remain unforgettable for all attending the event, but this will not be a last, because the association "Shining Dawn" took the initiative to organize birthday celebrations for all other children in the ward.
On the Children Day, June 1, we decorated the room in department of Malformations with lots of flowers and balloons.
We sincerely thank all the staff at home for the opportunity to be together with these children.